Story Telling presented in a charming and up to date way. Each story lasts for about 10 - 15 minutes and is suitable for entertaining young children aged from 3 - 7 years at Schools, Nurseries and Play-Schemes.
Traditional Fairy-Tales and Storytelling with Puppets. Suitable for School "Book Weeks" and other educational presentations.
Shows can also be adapted to have an introduction, three fairy tales and an ending and last for up to one hour..
Traditional Stories include
"Little Red Riding Hood",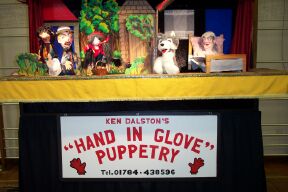 "The Three Bears"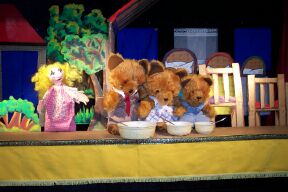 "The Hedgehog and the Rabbit".